Vouchers for the Erlebnisberg Kappe
Turning longing into anticipation!
Here are 10 reasons why you should get vouchers for Erlebnisberg Kappe right now!
By the way: Our vouchers from Erlebnisberg Kappe are valid indefinitely! This means that they do not expire. In addition, you can order your vouchers directly online and print them out at home. The best thing is that they can be personalized!
One, we just make up the time
With vouchers from Erlebnisberg Kappe there is a suitable adventure for really everyone - And so we can easily make up for the missed time!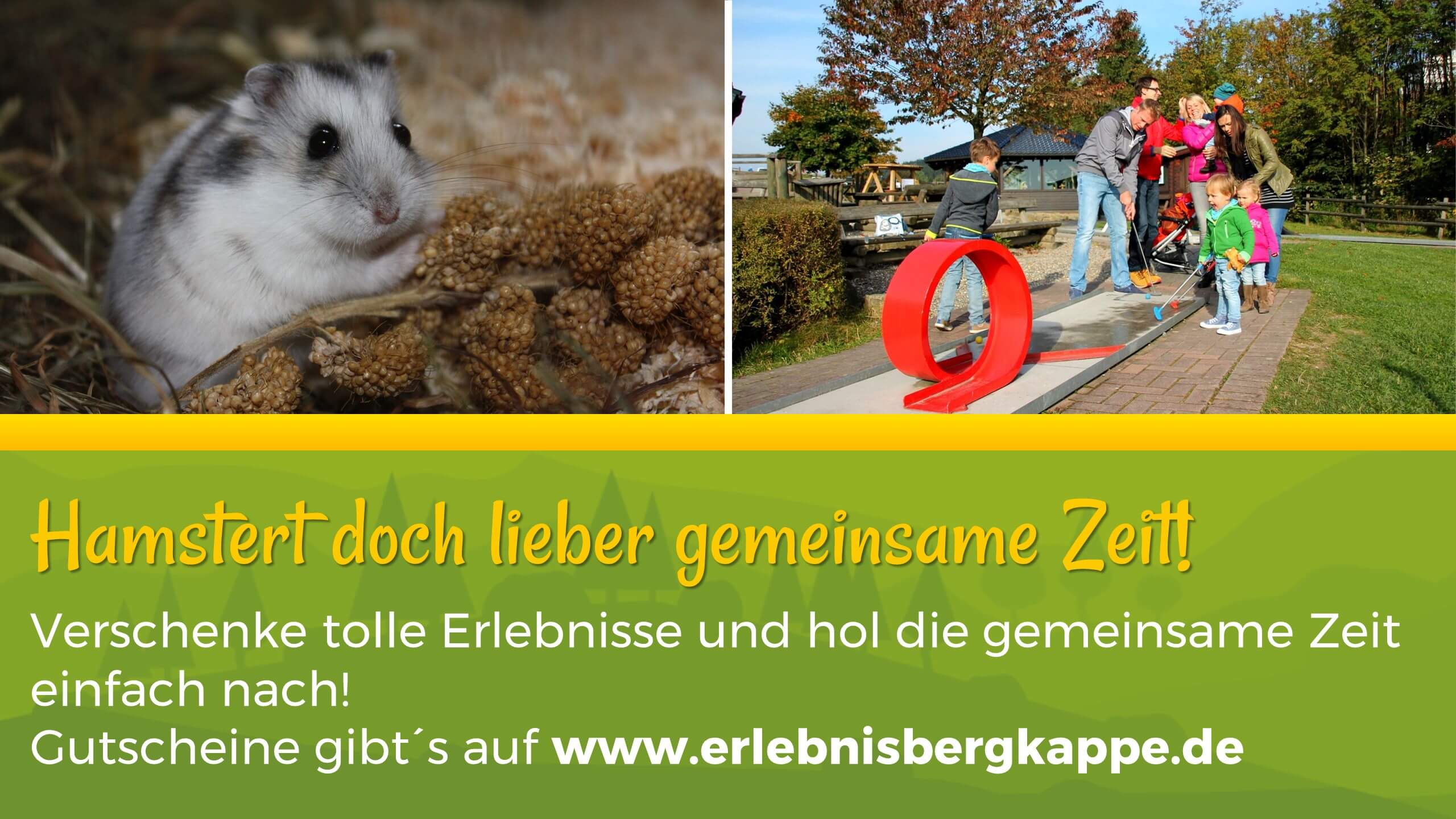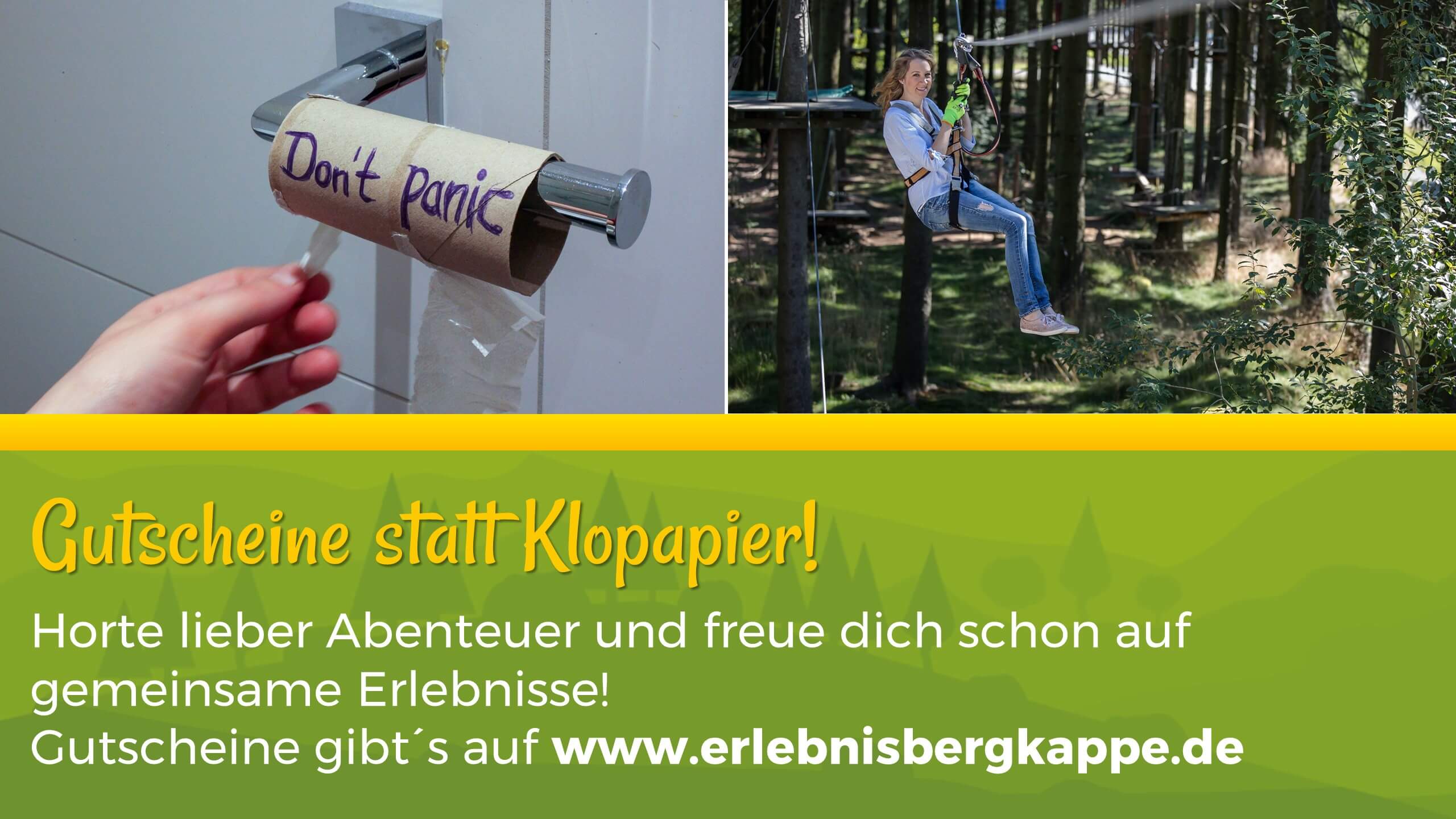 2. investing in experiences instead of toilet paper
Hoarding toilet paper? No! Rather invest in the future and look forward to shared experiences with the Erlebnisberg Kappe vouchers!
3. if not today, then tomorrow!
True to the motto "Postponed is not canceled" you have with the vouchers one more reason to visit us later at Erlebnisberg Kappe !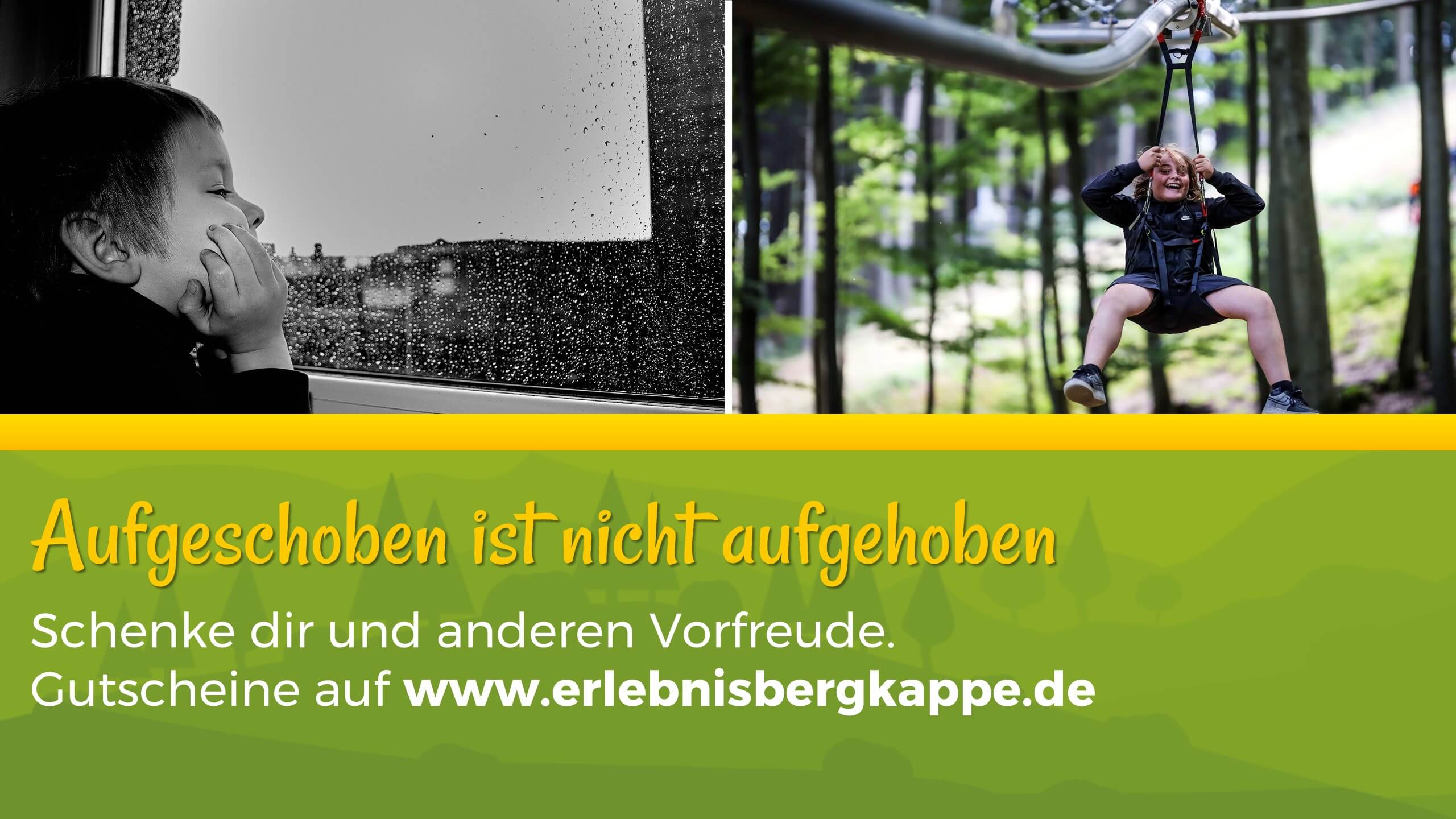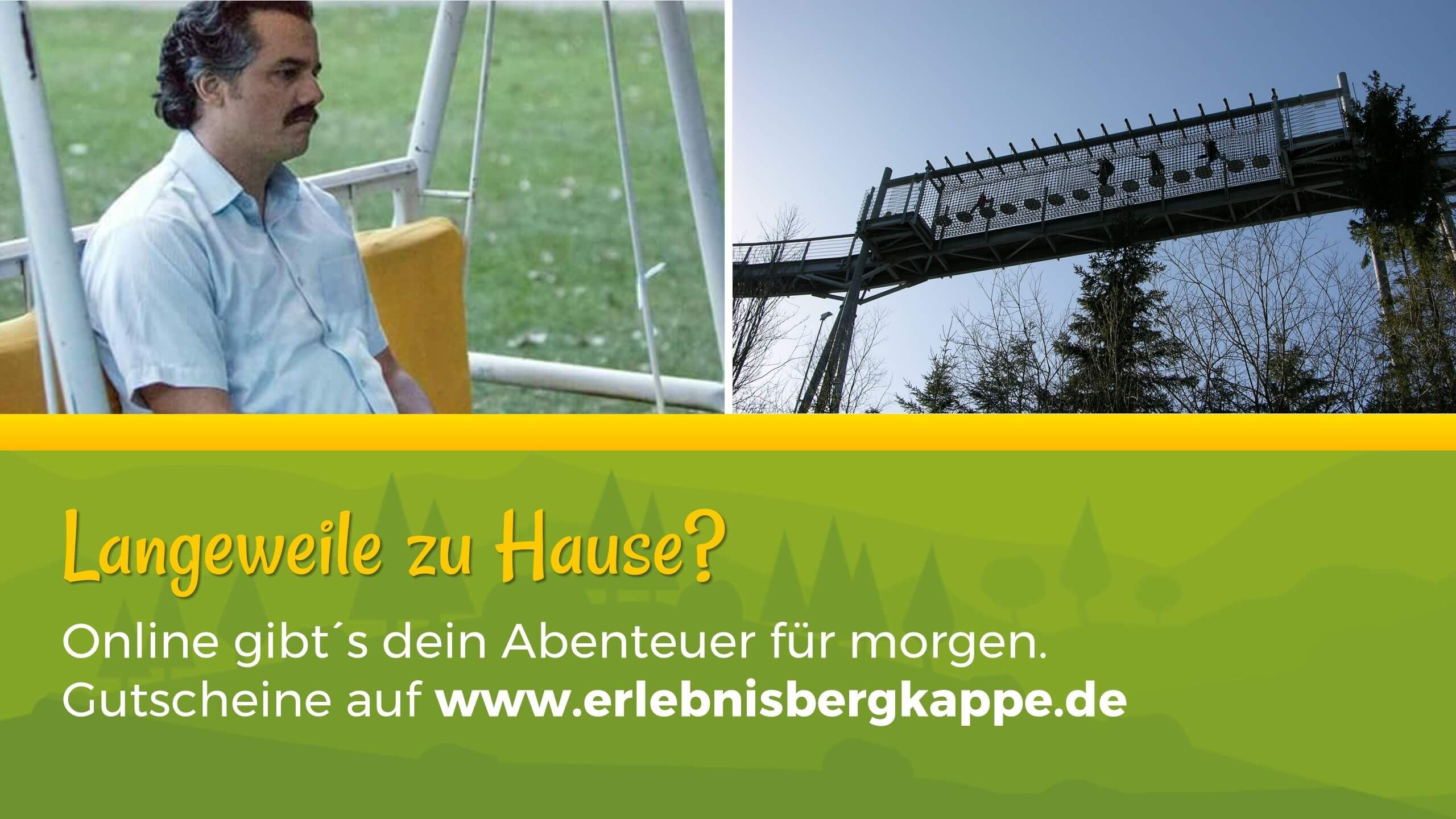 4. see what you want to experience
To pass the time you can click through our attractions at Erlebnisberg Kappe and directly get the right voucher for our attractions!
That pretty much sums it up, because our vouchers from Erlebnisberg Kappe provide for proper anticipation!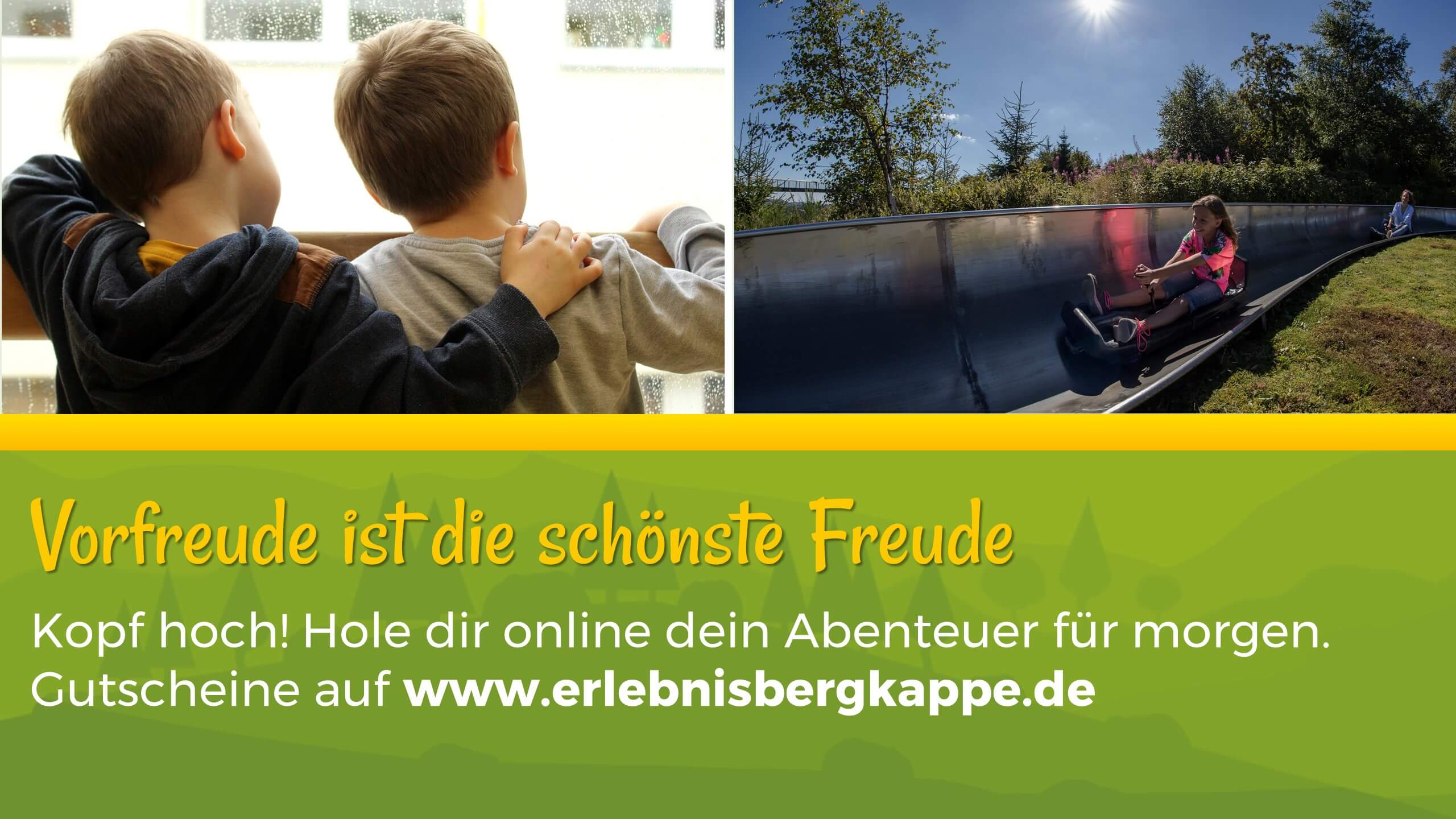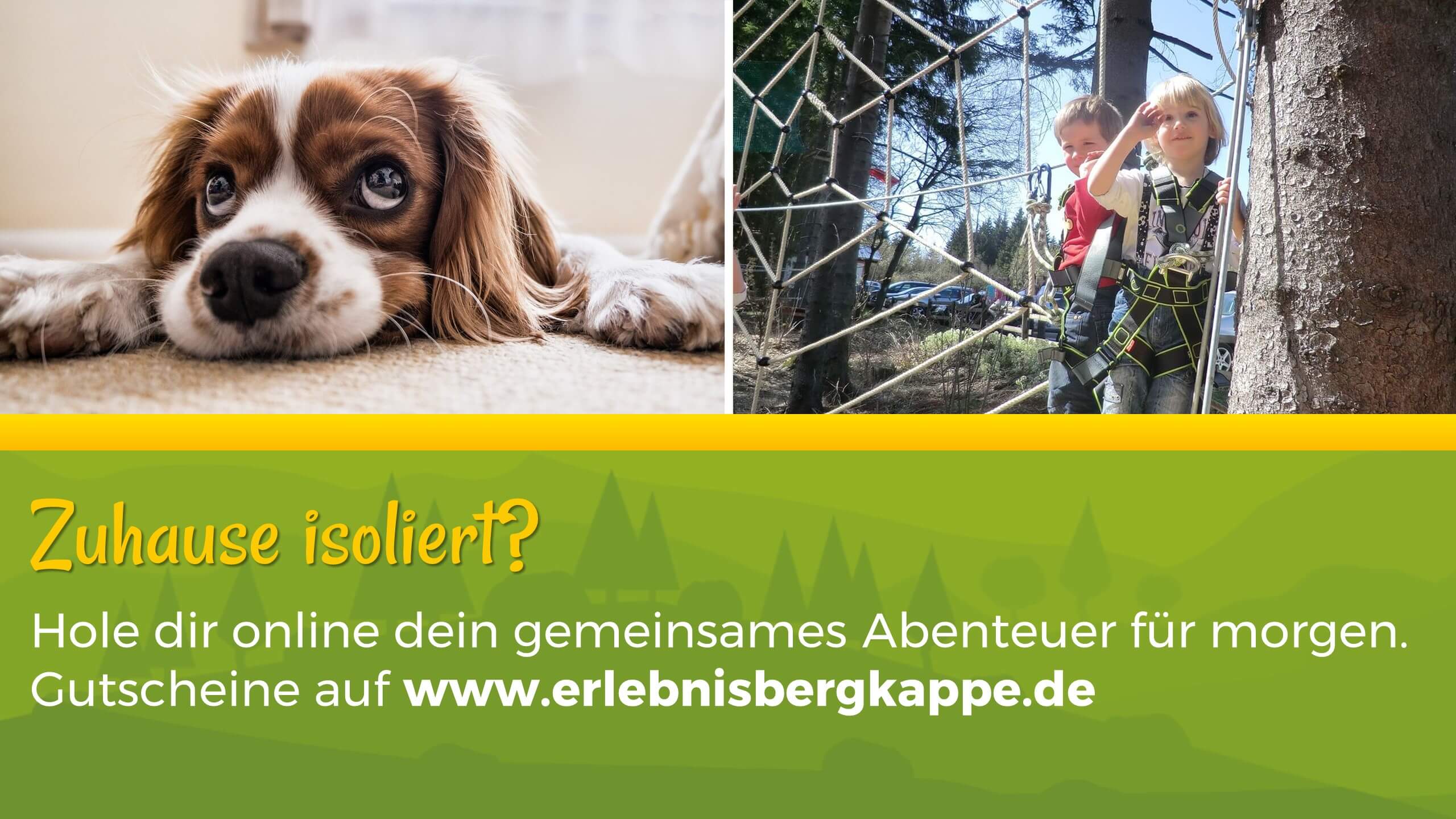 6. isolation is not a permanent condition
Even if the ceiling falls on our head... eventually this time will pass and with the vouchers we can start directly into new experiences in the fresh air!
The Erlebnisberg Kappe is not a theme park in the classical sense and has many, unique attractions to offer! For this it is also worth the wait.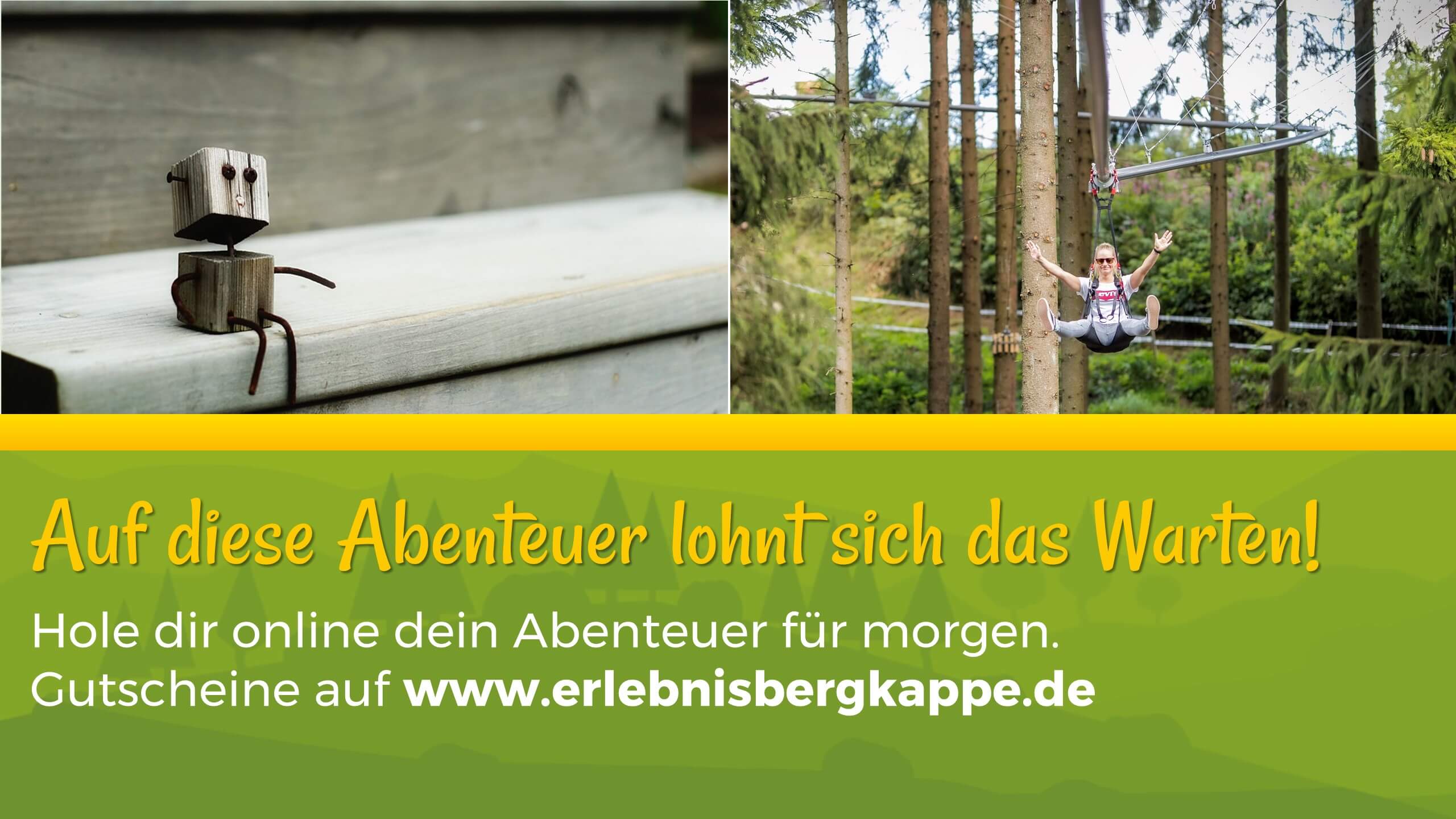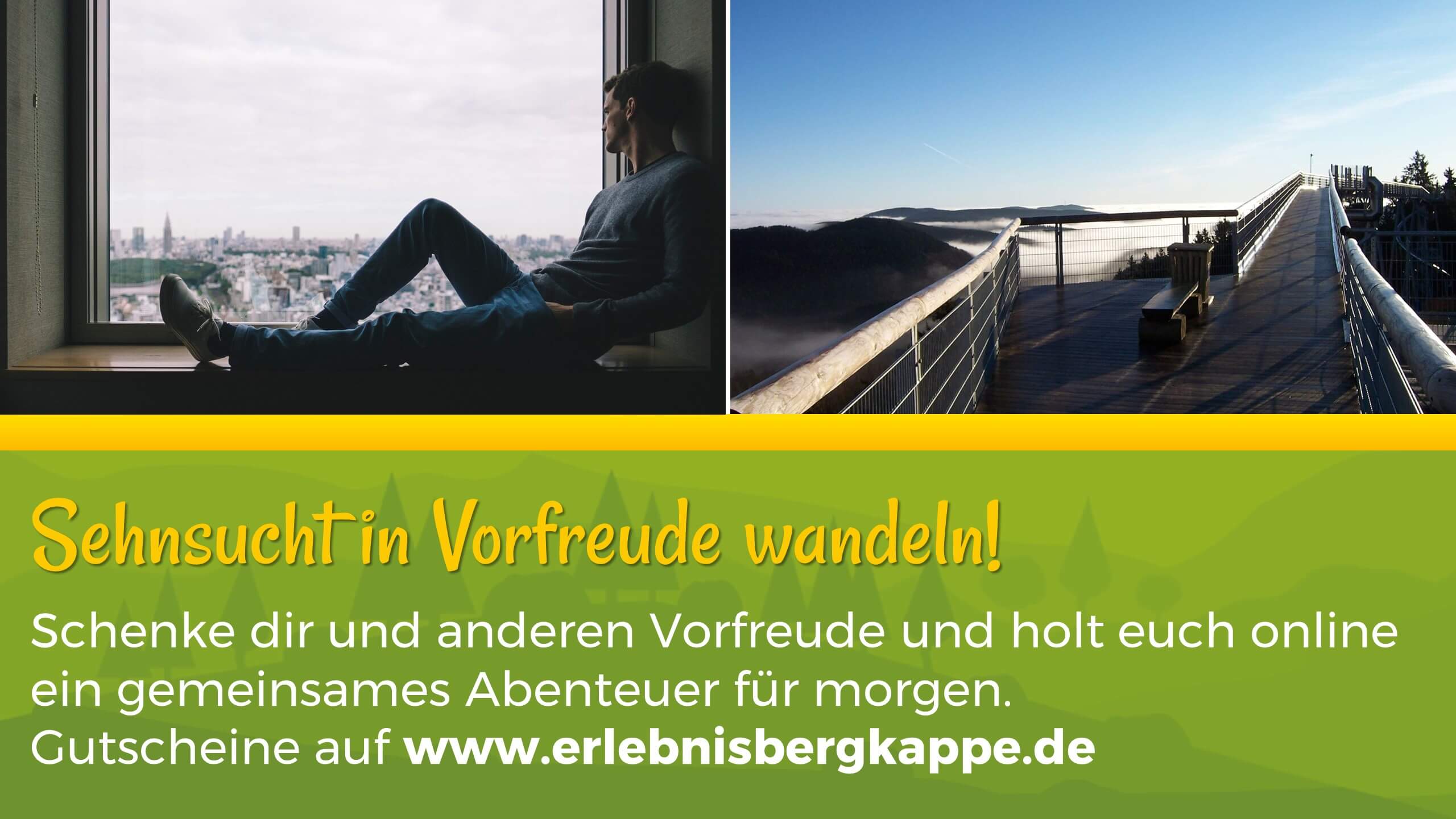 You have a longing? Longing to get out and meet friends and family? Turn that longing into anticipation by securing vouchers for time together at Erlebnisberg Kappe !
Don't hang your head. With vouchers from Erlebnisberg Kappe you have something to look forward to!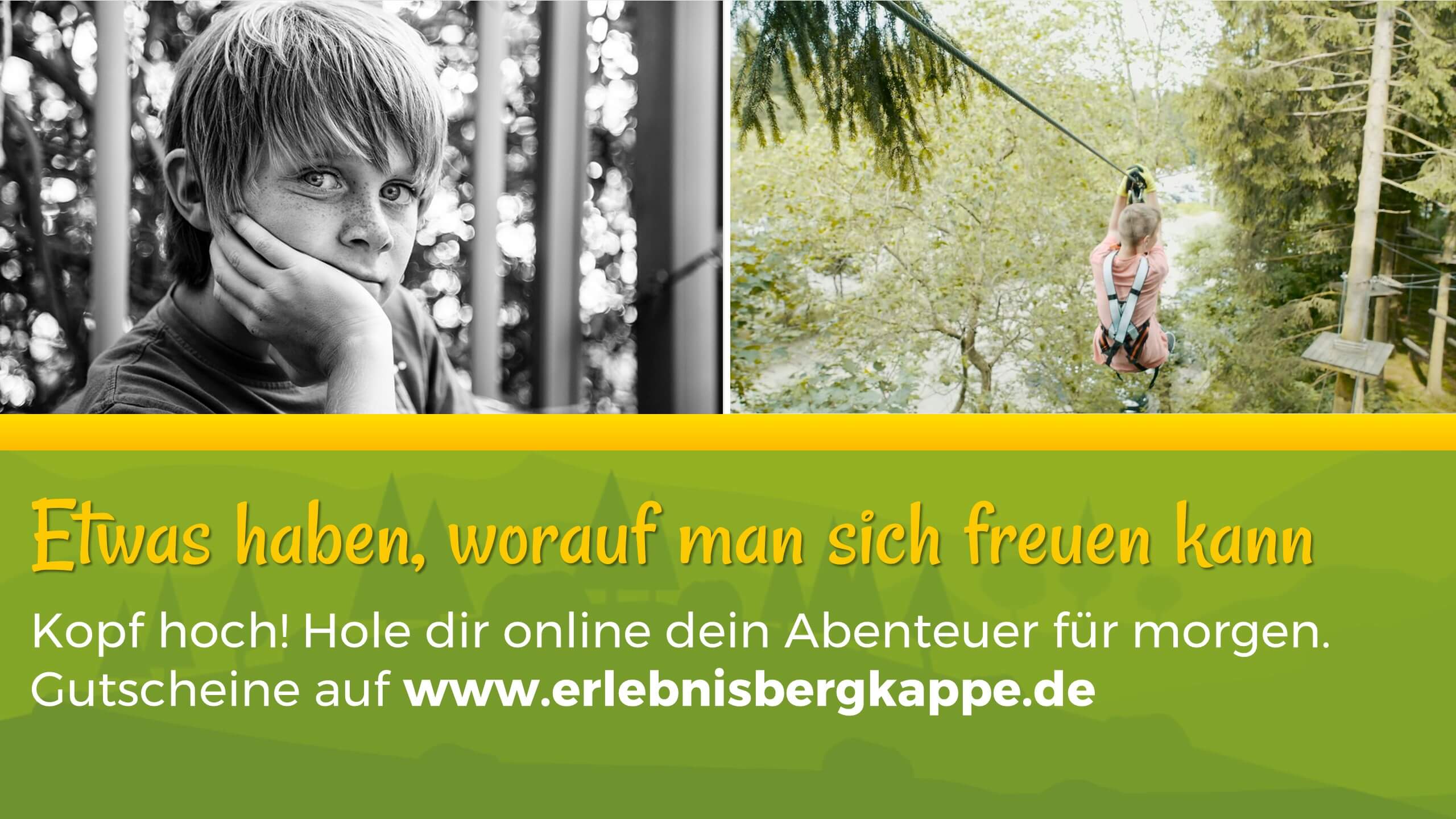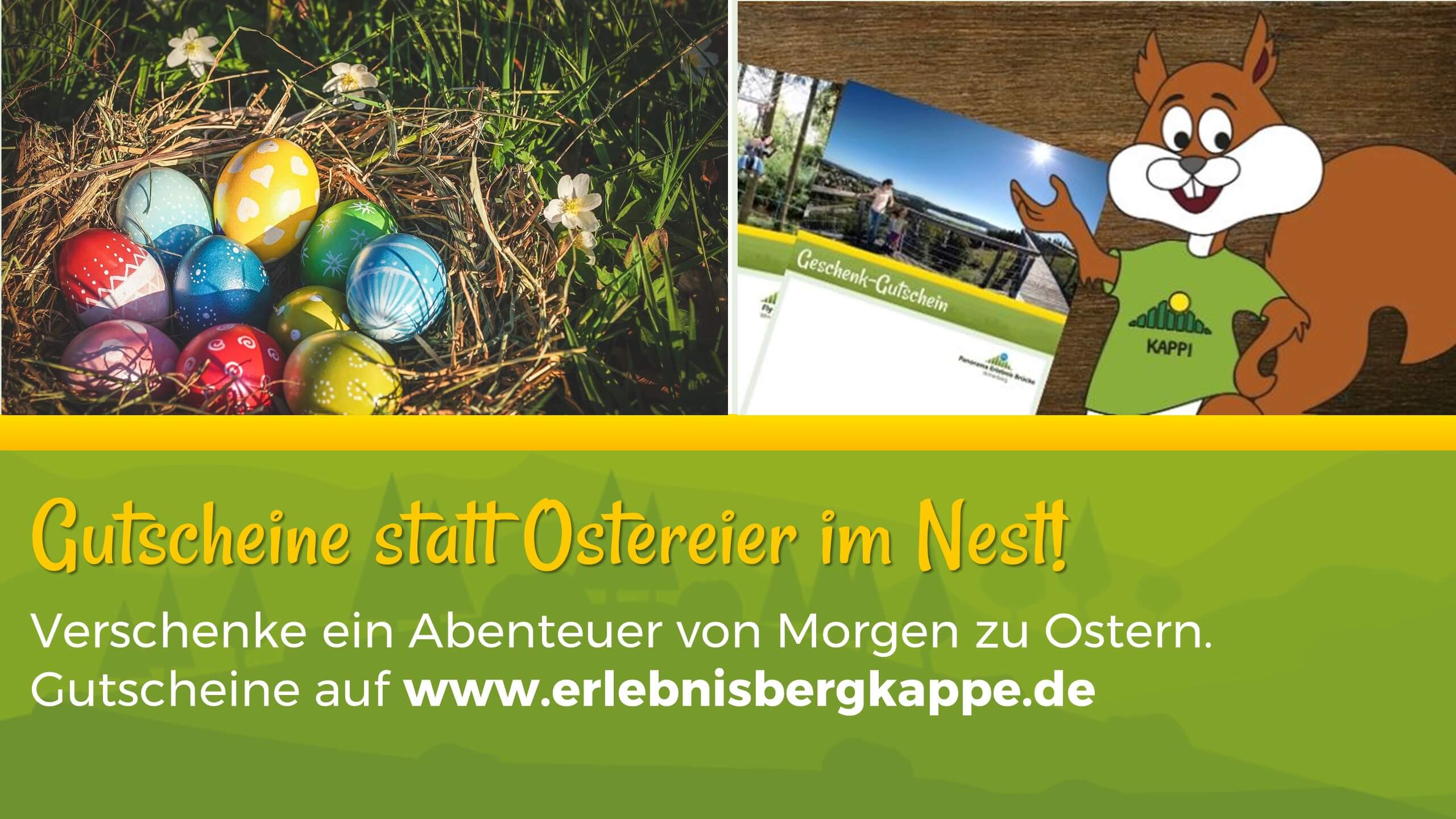 10. the perfect gift idea
Easter is just around the corner! And instead of putting eggs in the Easter nest, vouchers are even more suitable! Give away time together, adventures and experiences for Easter!
From us for you: To pass the time and against boredom!